[Event] June Bride Cup!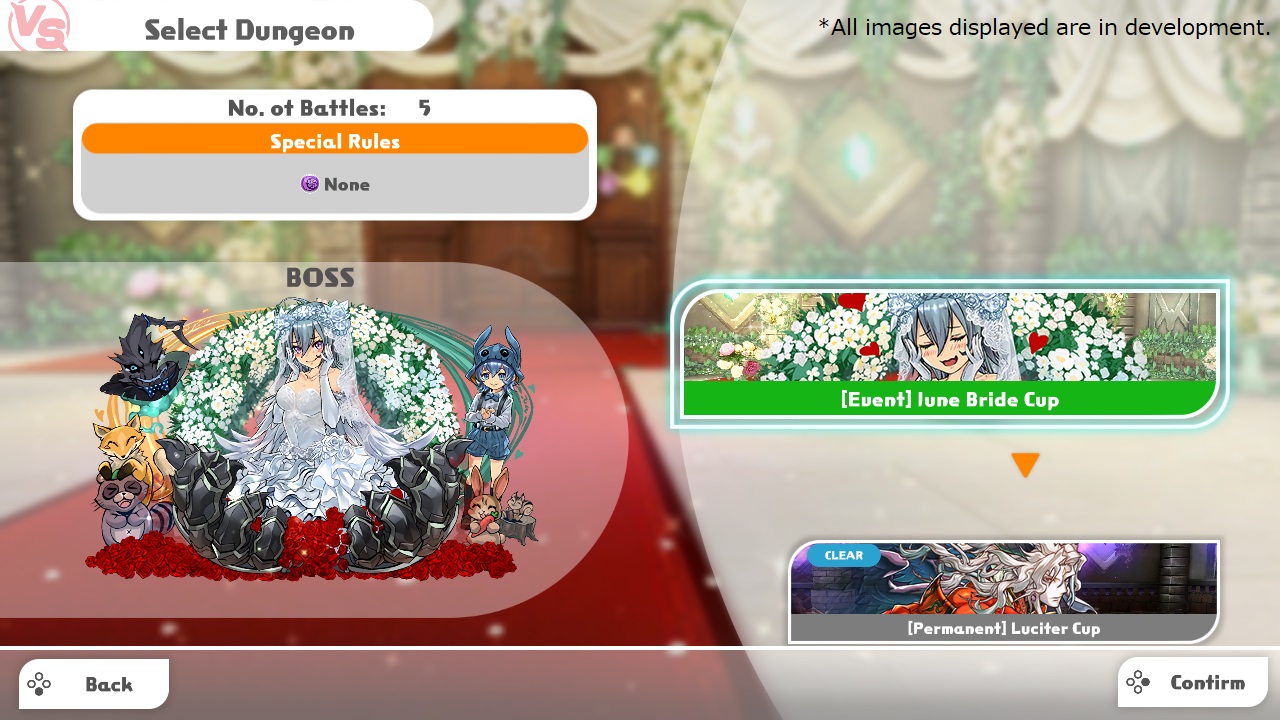 Limited-time PvP Event Dungeon June Bride Cup arrives!
[Period]
May 31, 2022, 17:00 (PDT) – June 15, 2022, 16:59 (PDT)
Complete Achievements during the event period to receive a Crown; 1 Godfest Egg Machine pull; and the Solitary Peak Bride, Zela Custom Item and Avatar!
*The Custom Item and Avatar may also be obtained via Friend and Computer Matches, even after the event concludes.