How to play
PUZZLE & DRAGONS Nintendo Switch Edition features 3 play modes: Quest, PvP, and Custom Mode!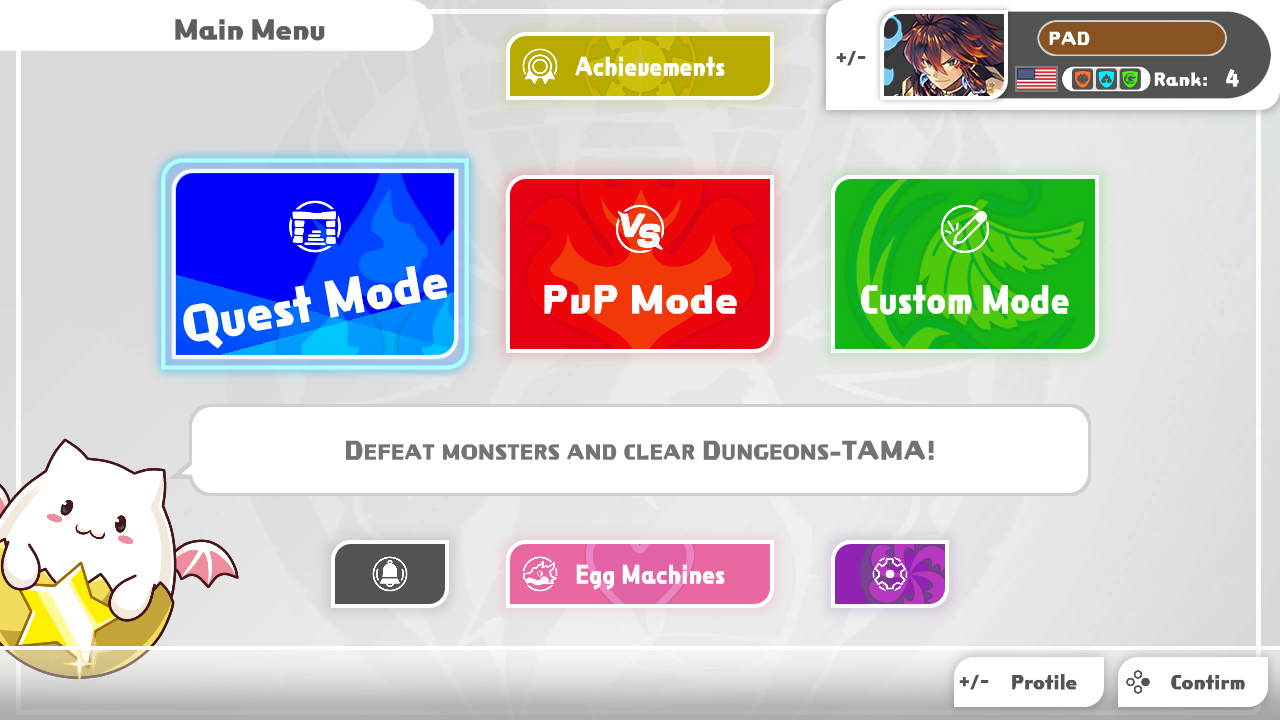 Quest Mode
Explore dungeons where monsters await!
– Select Dungeon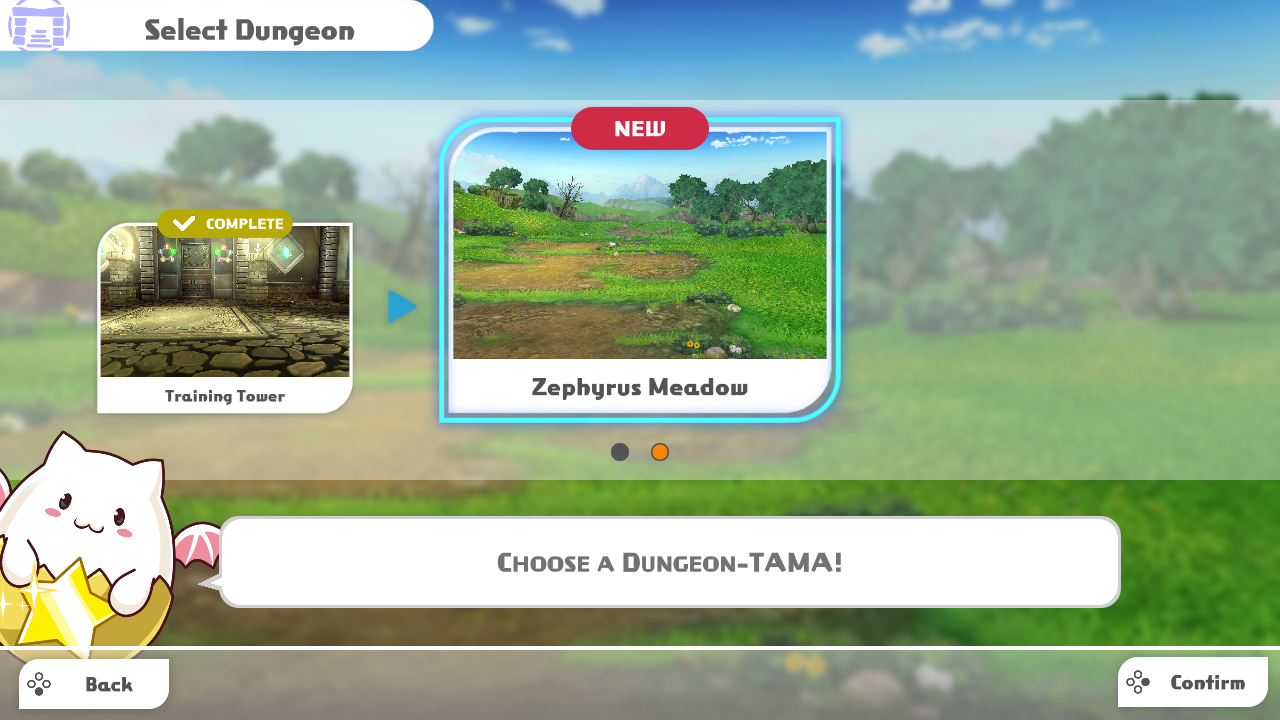 Play by yourself or with up to 4 friends!
Chain together combos and clear dungeons!
– Single-Player Screen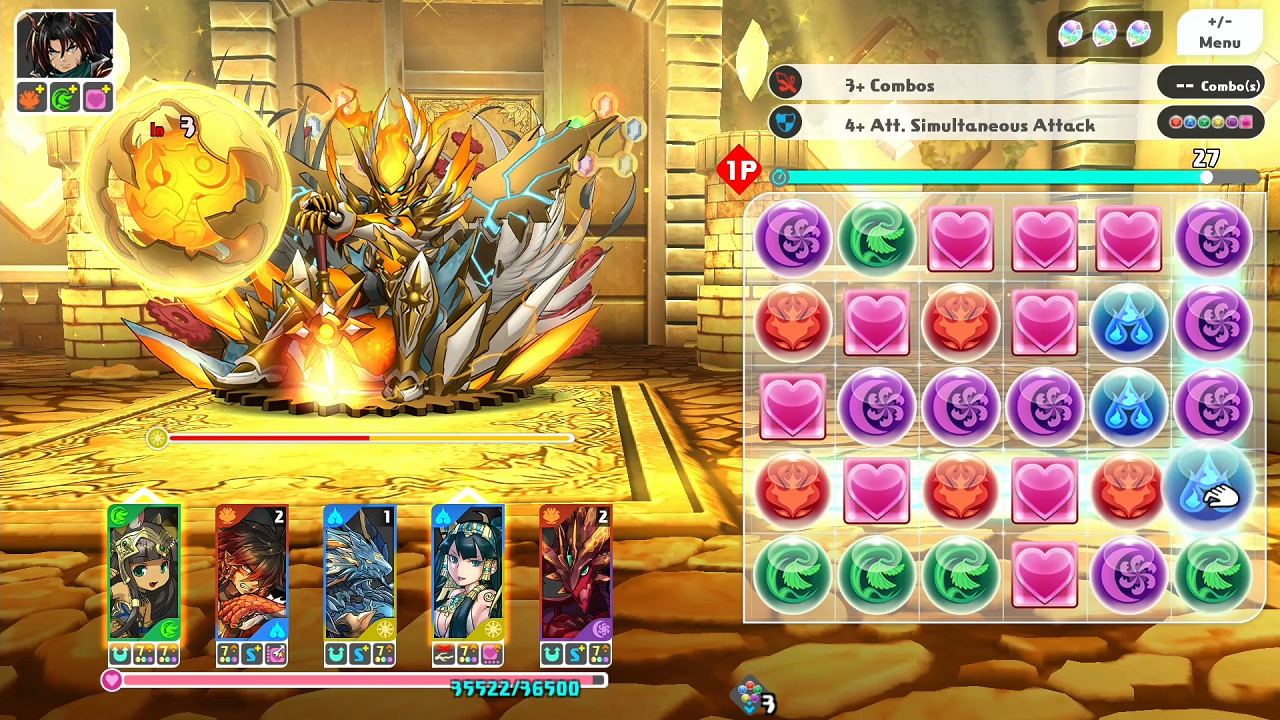 – 4-Player Screen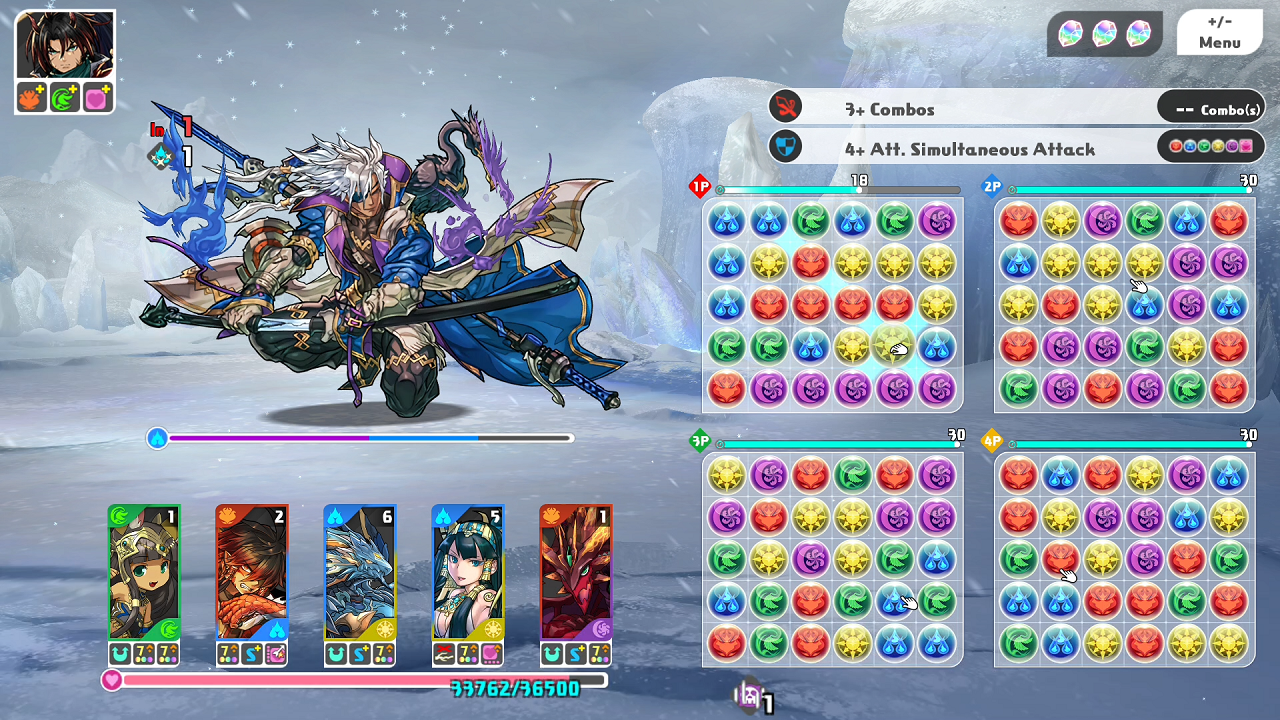 PvP Mode
Compete for high scores with your rivals!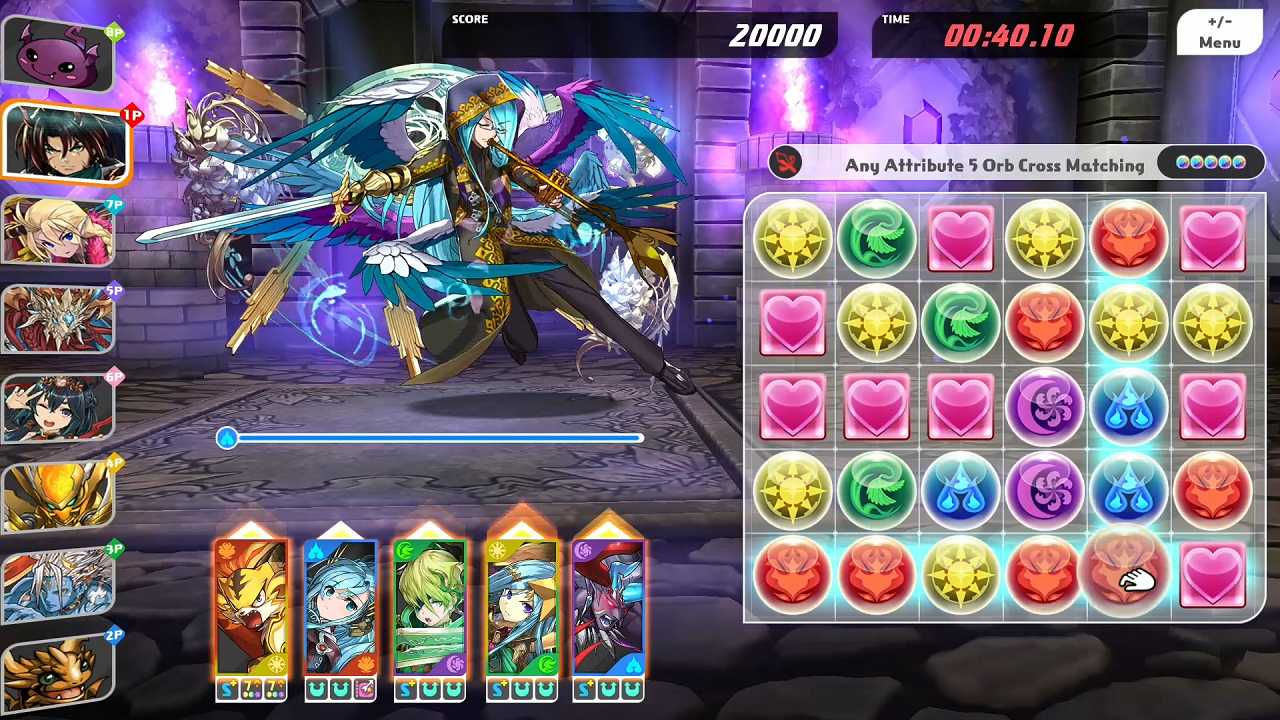 World Matches pit you against players from around the world, Friend Matches feature lobby-based competition with friends, and Computer Matches let you practice with an AI opponent!
PvP Mode also features limited-time Event Dungeons!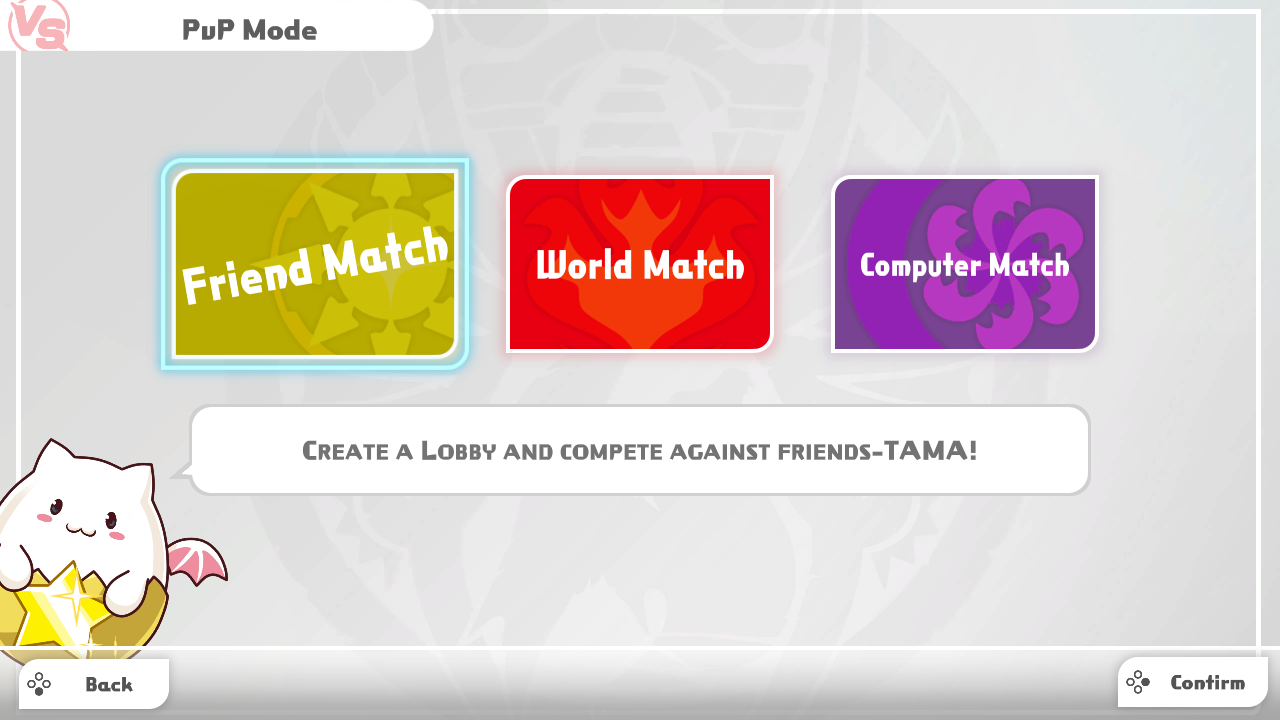 Custom Mode
You can create and play your own dungeons!
Combine monsters, backgrounds, and background music to create your own original dungeons!
– Place Monsters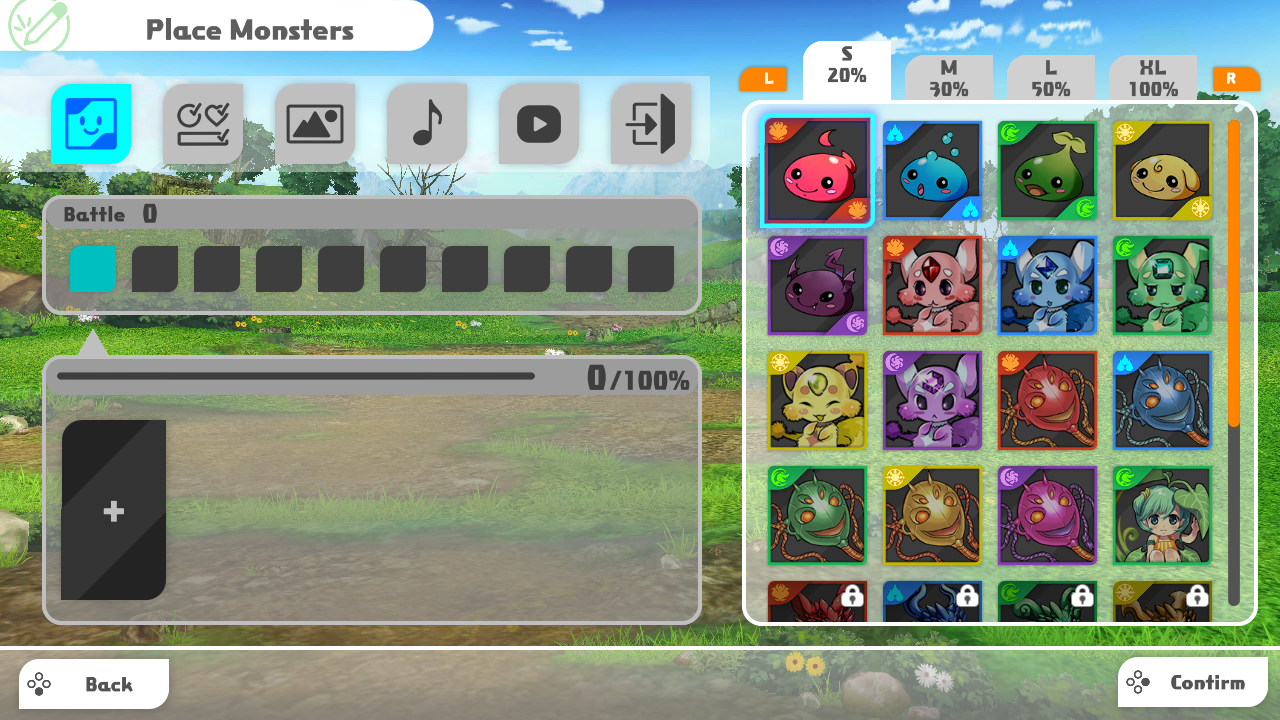 – Set Background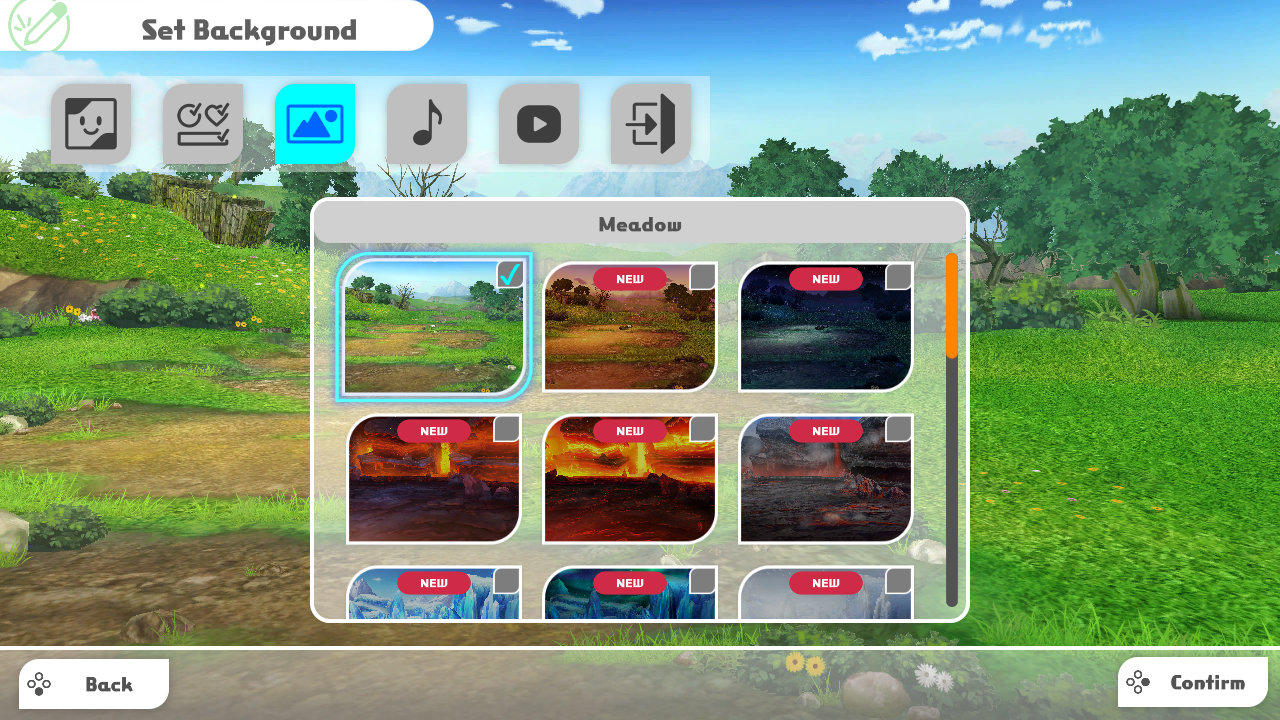 Achievements
Complete Achievements to receive Egg Machine pulls, Avatars, and dungeon customization items!