Frequently Asked Questions
Before Playing
Can I play for free?
The game software must be purchased. Once bought, it may be played without additional charges, but Egg Machine uses are available for purchase within the game as paid DLC.
*Free uses of these purchasable Egg Machines may also be received as Achievement completion rewards.
*Any network charges for online features such as PvP Mode and Custom Mode will be borne by the customer
Is Nintendo Switch Online required for play?
Without a Nintendo Switch Online subscription, the following features in each mode are available.
Quest Mode: All stages are available.
PvP Mode: Only Computer Matches are available.
Custom Mode: Only dungeons created locally by the player are available.
How is game data saved?
The game uses an auto save feature to periodically automatically save the player's progress.
*Dungeons edited within Custom Mode are excluded from the auto save feature and must be manually saved.
Is the game compatible with the Save Data Cloud Backup feature?
Yes.
*Save Data Cloud Backup requires a paid Nintendo Switch Online subscription.
See the Nintendo Switch Online homepage for more information.
Regarding PvP Mode
What are Event Dungeons?
Available for a limited time, Event Dungeons appear periodically.
Playing World Match Event Dungeons earns Event Points (EP). Once a certain number of EP have been attained the player may receive one free use of a DLC Egg Machine. *EP are reset to 0 at the beginning of each Event Dungeon's duration.
*Previous Event Dungeons may be played as Friend Matches and Computer Matches. (No EP are earned for these matches.)
Who are the opponents in World Matches?
In World Matches, players are matched against random opponents from across the world.
Regarding Custom Mode
The Upload mark has disappeared from an uploaded dungeon.
Under certain conditions, dungeons are subject to deletion from the server after a set amount of time elapses.
Dungeons deleted in this manner may be uploaded again from the My Data screen.
Is it possible to delete uploaded Dungeons from the Dungeon Plaza?
Dungeons may be deleted from the Dungeon Plaza by deleting the Dungeon from its save slot in My Data, creating a new Dungeon in the same save slot, and then uploading that new Dungeon to the Dungeon Plaza,
*Please note that it may take time for changes to be reflected in the Dungeon Plaza. Leaving and reentering the Dungeon Plaza or rebooting your device can help speed up the process.
Miscellaneous

A network error message appeared and the screen has frozen.
Friend Matches, World Matches, Egg Machine use, and aspects of Custom Mode (the Dungeon Plaza, ID search, dungeon uploads and data downloads) rely on the transmission of data. If your network connection weakens or is interrupted (by the console being put in Airplane or Sleep mode, etc.), it can lead to issues within the game.
*For best results, we recommend playing with a stable network connection.

What to do when experiencing PvP matching errors.
If you receive matching errors in PvP Mode, open up the Nintendo Switch console Settings > Internet > Connection Test. If the NAT type is C or D or F, try following the procedures described at the linked pages:
*The game generally works smoothly with NAT types A and B, but if you experience repeated errors please try the following solutions.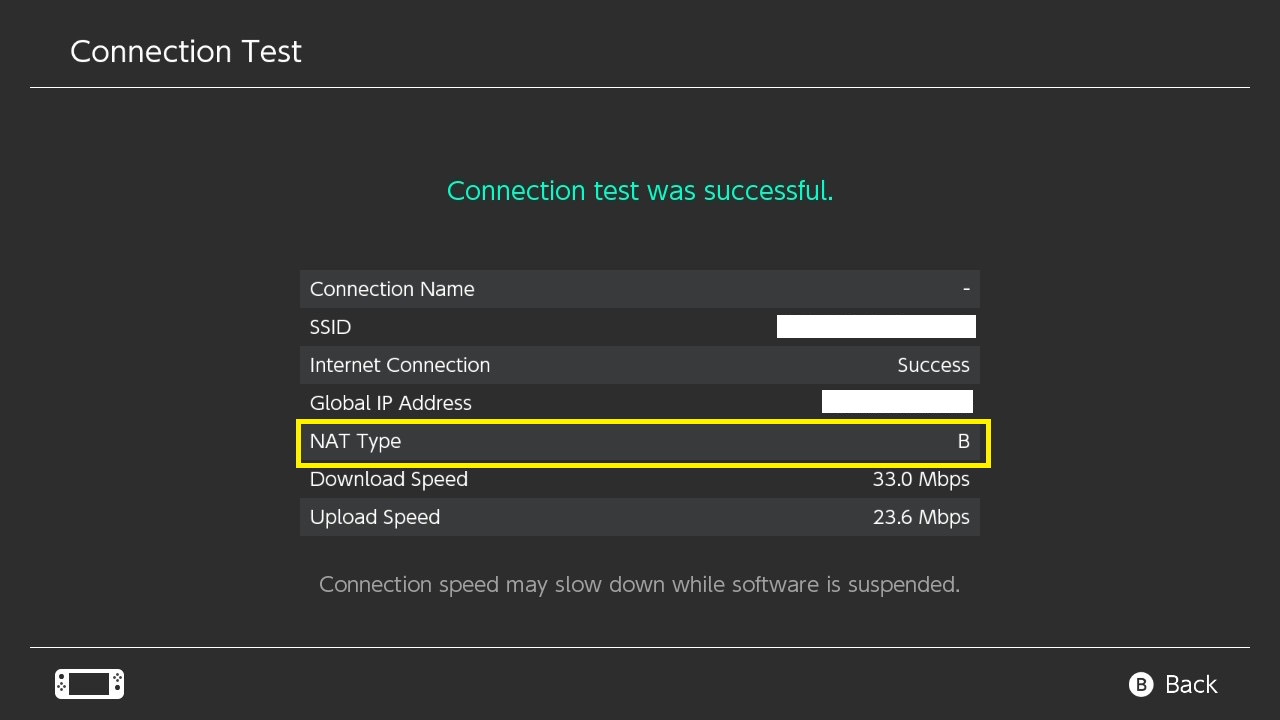 E-mail Inquiries
If you're having trouble or need help
Contact Us(We will reply)
*Depending on the content of the inquiry (e.g., regarding game strategy or specifications), we may be unable to respond.
*Please allow time for the customer service team to investigate and respond to inquiries.
*Depending on the content of your inquiry, we may refer you to the official website, etc.